Almond banana bread. Alright, I am totally obsessed with my Perfect Banana Bread, it really is the best classic banana bread! Almond Flour Banana Bread is moist and melt in your mouth loaf entire family will love! Paleo, low sugar and gluten free.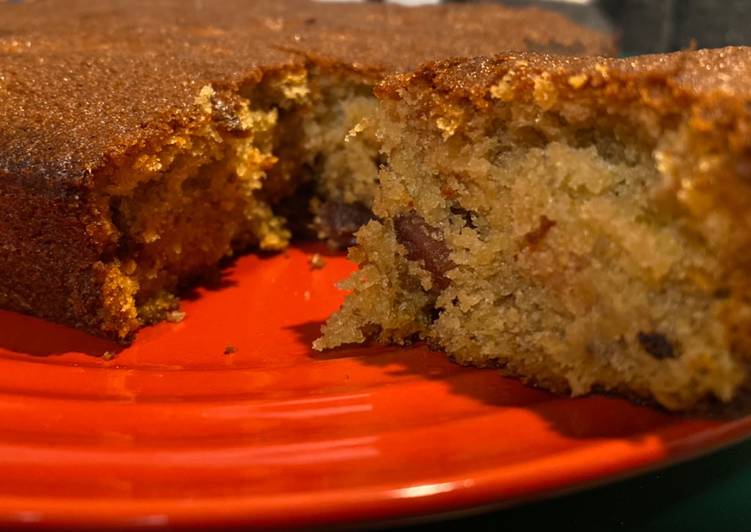 It is just sweet enough, not overwhelmingly so. It is the perfect breakfast or snack. Simple one bowl almond flour banana bread packed with nourishing ingredients and sweetened only with bananas. You can cook Almond banana bread using 9 ingredients and 3 steps. Here is how you cook it.
Ingredients of Almond banana bread
Prepare 2-3 of ripe bananas.
You need 3/4 cup of brown sugar.
It's 1 stick of butter.
It's 1 cup of almond flour.
It's 1 cup of all-purpose flour.
It's 1/2 tbsp of salt.
You need 1 tbsp of baking powder.
You need 1 bowl of cherries (optional).
It's 1 bowl of almond (cut).
Honestly, I wasn't prepared for it to taste so good. I'd planned to make the Above, watch the video of how to make almond flour banana bread. To make the grain free banana. This amazing Chopped Almond Banana Bread is a go to sweet in our home.
Almond banana bread step by step
Mash the bananas and keep aside.Blend butter with sugar and pour in banana puree mix..
Keep whisking while adding 2 eggs at a time and then add the almond flour with ap flour and mix well. Finally add in the cherries/almond to it..
Coat the baking tray with butter in advance and set the oven to 350 deg f and bake well for 1 hour.
This is mainly because I am always way too optimistic about our fresh banana consumption. This almond flour banana bread has simple ingredients, plus a texture and taste that's really similar to typical banana bread. Since bananas are naturally sweet, this recipe has just a touch of added honey. Learn how to make healthy banana bread made with whole wheat flour, honey, coconut oil and bananas in this video. This Paleo Almond Banana Bread is a delicious breakfast or snack that is refined sugar-free As for the texture, this Almond Banana Bread is dense, but super flavorful and isn't dry or crumbly at all.